Karami: Content economics requires practical and powerful content; The establishment of creative houses and innovation accelerated the use of provincial capacities in the field of cultural industries
15 November 2021
347 visit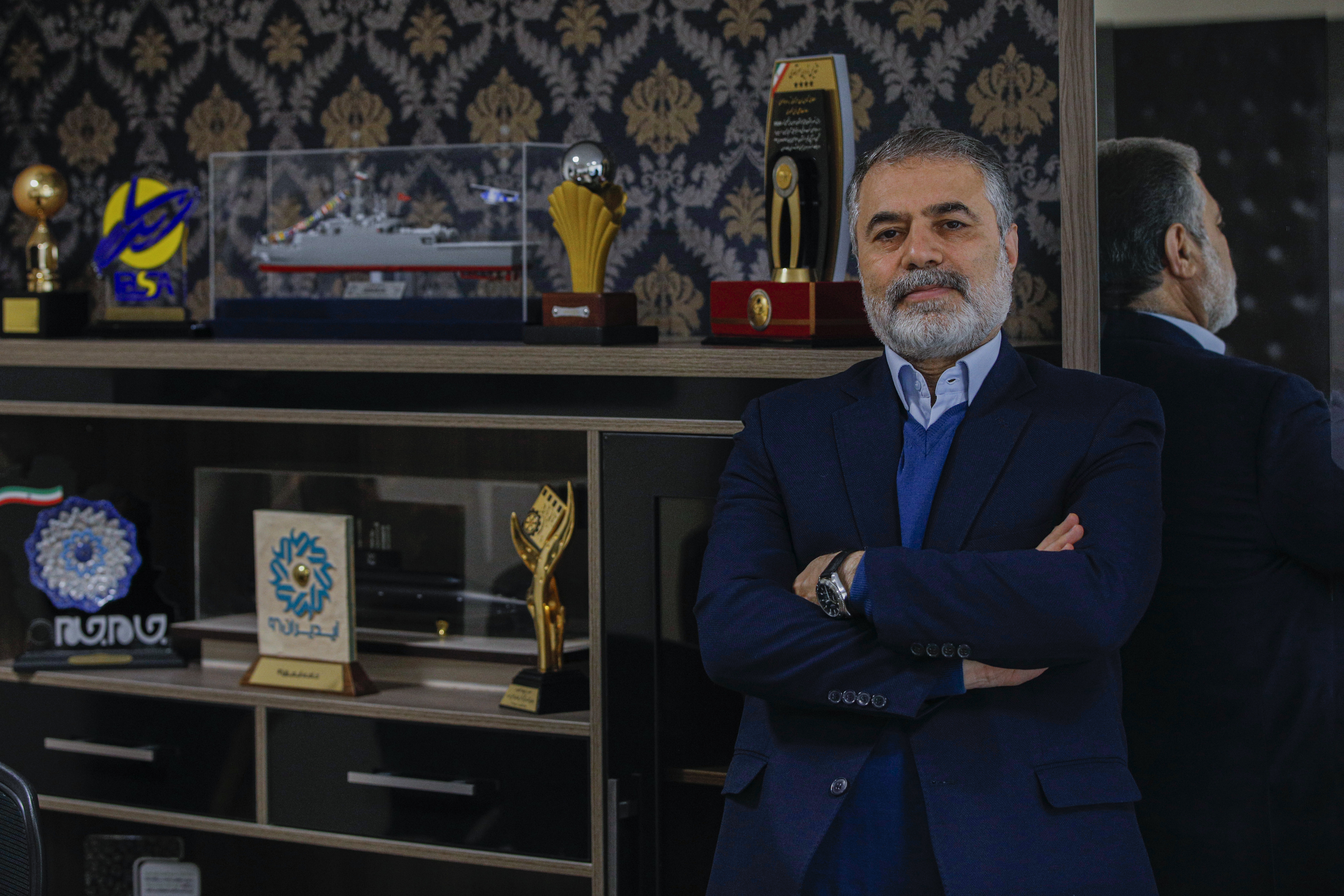 The event followed the training of creative and young people in the field of content production and social media management. The camp consisted of three parts: training, assessment and market attraction. Familiarity with emerging technologies, knowledge of social networks, familiarity with various types of social media content, textual content production, social media branding, how to monetize social media and content marketing strategy were some of the trainings that were given to the participants. The event was given and a step was taken to empower the creative human resources in the field of content production.
As it was not possible to attend the event due to Corona Pendemic, Parviz Karami, Secretary of the Culture and Knowledge-Based Economy and Development of Soft Industries and Identity-Building Office in the Vice Presidency of Science and Technology, sent a video message to the event.
The need to produce functional and powerful content
Karami began his speech with the effects of content production in digital media and creative industries and said: We can fail in starting any business, which is not a problem, and every failure is a prelude and a bridge to success. Failure leads to experience and skill and we learn and learn. But we must always remember that having a purpose in life and work is important
Karami continued: "Content production is an important and influential field and it is also referred to as content economics." In social networks, someone is powerful who produces useful and powerful content and promotes his organizational brand. The impact of content on branding for legal entities and individuals is very high. Content must have a strategy.
The advisor to the vice president of science and technology also stated: "Every product or service can be copied or so-called reverse engineered, but in the production of content, this issue is different, and this difference is in the impact of the content." Statistics show that more than 30 million contents are uploaded daily in the digital space, many of which can serve as clues for us. They can be clues to attracting customers, introducing businesses and more. Apps, websites and networks are also places to deliver content
Creative economy with a turnover of more than 2.7 trillion dollars
The Secretary of Soft Technologies and Creative Industries Development in the Vice Presidency of Science and Technology in relation to media literacy emphasized that this course introduces a person to all the features of the content market with the topics that have been held, which is also within the country and the countries bordering the Persian Gulf have a very good market. Creative economy with a turnover of more than 2.7 trillion dollars has created a good market and content production is one of the segments of this market.
He also stated: There are 2600 animation production studios in Japan and in Tokyo alone. This is not everyone's output for Japan; But there are definitely exports and most products go to other countries. For example, if we look in Iran or the countries bordering the Persian Gulf, we see these products. It is from a country that has no closeness to us in terms of culture and civilization, but produces content for us.
Karami continued: "Why not leave this capability in the hands of young people and businesses in the field of content production in the country." Good studios with creative and efficient human resources are definitely active in the country in the form of influencers that can become a regional hub. Of course, setting up creative and innovation houses in different cities of the country and rejecting various fields can be the basis of these works, including content economy and animation. In the field of animation, we also promise good news in this field. Also in cities such as Tehran, Hamedan, East and West Azerbaijan, Kurdistan and Sistan and Baluchestan, good movements have started and had a good start.
Secretary of the Soft Technologies and Development of Creative Industries Headquarters in the vice Presidency of Science and Technology, noting that creative and innovative manpower and cultural and civilizational advantages and resources form the basis of the creative economy; He added: Iran has 7,000 years of civilization, so we have high capacities in this field. There are many examples in this field. We can use the tourist and geographical attraction and the heritage and civilization of the country to produce content and generate income by accepting tourists. Extensive measures can also be taken in the field of content production and virtual museums by presenting museum and heritage works. But we have to change the way we work.
Karami also mentioned the use of ancient Iranian literature and myths to produce content.
According to Karami, good startups are currently operating in these areas using technologies such as virtual reality and augmented reality. So, by using creativity, innovation and modern technology, we can be effective and create wealth for the country in addition to creating jobs.
Communication and Information Center in the Vice Presidency of Science and Technology