12 Percent increase in researchers in the country; Karami: Investment in research and development activities increased by 70 Percent
15 November 2021
314 visit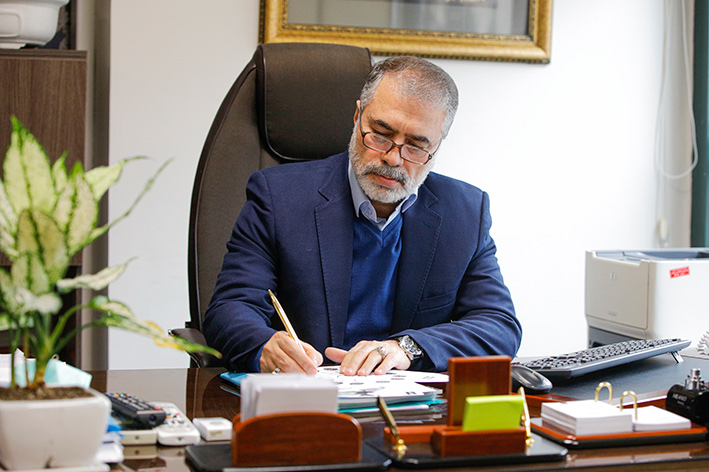 Providing appropriate statistical data in the field of science, technology, and innovation is one of the strategies for formulating development plans for policymakers and planners.
In this regard, the Statistics Center of Iran has recently conducted a survey of knowledge-based workshops with research and development activities. A plan in which research and development workshops in three statistical communities of research centers, universities, and knowledge-based and creative companies were surveyed. However, the results of these reports in 2019 show interesting information. Information that shows the development of the country's technology ecology and innovation. An ecology based on efficient and creative manpower.
12% Increase in researchers in knowledge-based workshops
Referring to the results of recent statistical reports, Parviz Karami, Advisor to the Vice President of Science and Technology said: These new statistical reports show the maturity of the knowledge-based economy and the development of technology and innovation in the country. In recent years, the quantitative and qualitative expansion of the knowledge-based and creative ecosystem has been accompanied by continuous and significant growth in the field of research and development, and statistical reports reflect information and facts in this field.
Karami continued: "The results published by the Statistics Center of Iran in this field show the correct course of the country in the field of science and technology." Innovation is developed by creative manpower and this statistic tells us that in recent years the number of researchers in our country has grown well, especially in knowledge-based workshops.
The Secretary of the Soft Technologies and Creative Industries Headquarters in the Vice Presidency of Science and Technology also said: Observing the results of these statistical reports since 2019, it indicates an increase of 12% in the total number of researchers in research and development workshops. The number of these people was 254,796 in 2019, which compared to 2017 experienced a growth of 12 percent. It should be noted that the rate of increase was 17% for female researchers and 11% for male researchers. Also, according to these statistics, most researchers in 2019 were related to the field of technical sciences and engineering. In this report, the humanities, medical sciences, basic sciences, agricultural and veterinary sciences, and the arts group are in the next positions.
55% growth of research projects in applied fields
Karami added: "Also, these results have other good news for us, and that; Carrying out research projects and growing them in these workshops. According to these statistics, 125,097 projects were carried out in 1998, which included basic, employment, and development projects. Among these, applied projects with 55% have the largest share. the Vice President of Science and Technology's Consultant announced the appropriate growth of investment in research and development projects in knowledge-based workshops and said: Investment in research and development activities increased by 70% in 2019 compared to the previous year, which promises good news for us. This growth means that the private sector has realized the importance of investing in knowledge-based companies and producing technological and creative products.
Communication and Information Center in the Vice Presidency of Science and Technology